Mohammed Lokhandwala
Managing Partner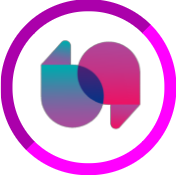 Mohammed holds a Masters degree in Software Engineering and is an avid technologist. He also loves teaching and often lectures on computer science at CDAC, He has been Chief Technology Officer, Chief Software Architect and Director of Technology over his career spanning 22 years.
During this period he has designed and implemented enterprise scale software on which the companies themselves are based. He has instituted ground breaking software development practices ensuring optimal utilization of resources, on time delivery and best in class software quality and services all geared towards ensuring customer satisfaction.
He has been invited and speaks on a range of computer and technology related forums. He is considered a pioneer in the field, highly respected amongst his peers and his views are sought in the field of software technology, software architecture and project management.
As the Managing Partner of Acumen Cognitive Engineering, Mohammed is Responsible for implementing strategies to boost the growth of the company, Human Resource Development, Finance Management and all other important faculties for successful in strategic planning and expansion of business. As Software Architect, Mohammed oversees the design and application of technologies for key customers of Acumen.